Chantee Strayer received the Civilian Service Commendation Medal on June 14, 2023, for being the 2022 Staff Junior Civilian of the Year. Captain Kevin Pickard, Chief of Staff, Navy Region Northwest, presented the medal to Strayer in a ceremony that recognized her for receiving the Staff Junior Civilian of the Year award and her work as an N9 Fleet and Family Readiness Procurement Specialist.
Strayer was awarded the Civilian of the Year award for her work converting and streamlining the Northwest Blanket Purchase Agreement process after the disestablishment of the longstanding digital retail inventory management system. Strayer's efforts resulted in increased revenue, reduced audit risk and administrative burden, and enhanced command audit readiness, benefiting service members and their families at four installations. Her initiative, perseverance, and total dedication to duty reflected great credit upon herself and were in keeping with the highest traditions of the Department of the Navy.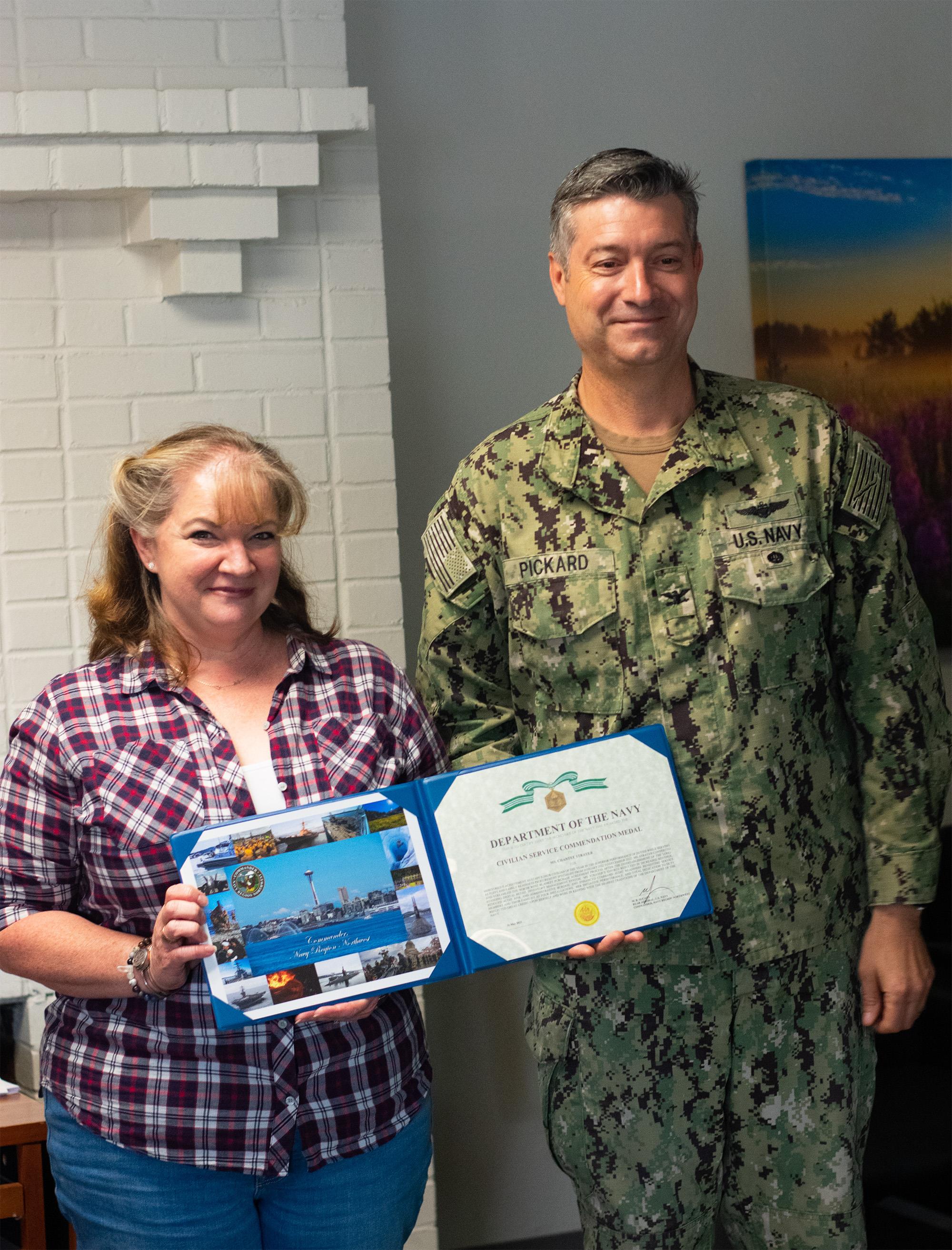 ---
The U.S. Navy's N9 Fleet and Family Readiness (FFR) provides quality-of-life programs and services for Sailors, families, Retirees, and DoD Civilians. FFR supports mission readiness and personal well-being through Fleet Readiness, Fleet and Family Support Programs, MWR Programs, Navy Housing, Support Services Center, and Navy Wounded Warrior.
###